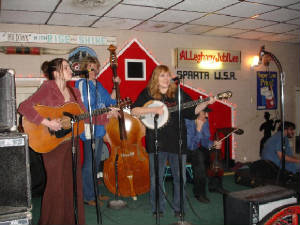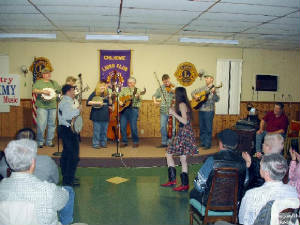 March 2015

March 7 Jettie Baker Center Clintwood, VA.

March 14 New River Community College Dublin, VA. 6PM

March 20 Blue Ridge Backroads Rex Theater Galax, VA 8PM

March 21 Snyder Auditorium Wytheville Community College Wytheville, VA 7PM

April 2015

April 11 Fries Theater, Fries, VA 7:30-10PM $5.00
April 18 Rex Theater Galax, VA with Crooked Road Ramblers 7:30 PM
April 25 BOCO Festival Washington, NC Afternoon and evening performances
April 30 Lyric Theater Blacksburg, VA

May 2015

May 1/2 Houstonfest Felts Park Galax, VA Check back for times
May 9 Floyd Country Store, Floyd, VA 7:30PM
May 16 NC Jamboree Marion, NC
May 23 Barrier Islands Center Exmore, Va (Eastern Shore)
May 30 Carter Family Fold Hiltons, VA 7:30PM

June 2015

June 12 Leaf and String Festival Galax, VA

June 13 Oak Grove Pavilion Floyd, VA

June 18 Blue Ridge Music Center Galax, VA

June 20 Private party Marietta, GA

June 26- TBA


July-Dec 2015 updated schedule to be posted soon!

Check often for additions/revisions as it is early in the year!!!
Check back often for additional dates and possible revisions! Thanks for your interest!